President Jovenel Moise vacated his place of residence after learning the man he got the house from is involve in a domestic violence against Tabarre Mayor Nice Simon, the star actress from the classic movie I Love You Anne.
We've learned the president is no longer residing in Pelerin 5 as of today. Moise vacates the property he was renting from Leonard because he did not want to be attached to the domestic violence scandal.
He's now staying in new place near the same town while investigation is ongoing for Mayor Simon who wants her husband arrested after Leonard inflict many blows, causing bruises and scars on her body.
As far as for Leonard, Haiti justice system has launched a search and arrest mission. This is a copy of the warrant issued for his arrest: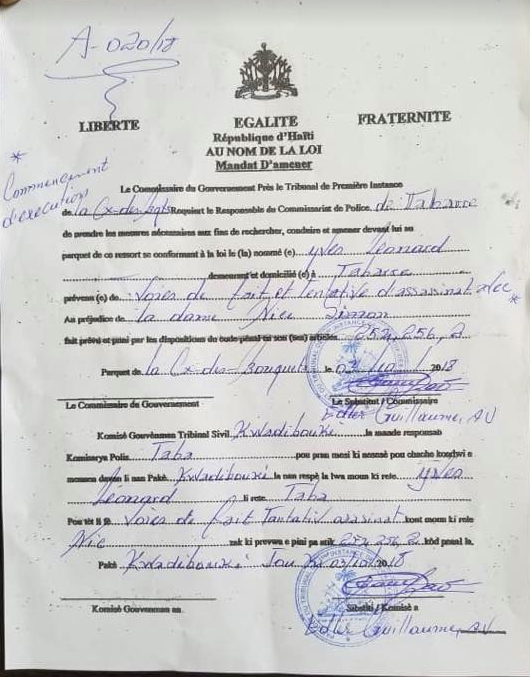 According to questions answered by Nice Simon on Scoop FM, Simon were asked if she still were very much in love with her husband. " It's a personal matter", Simon said. "It is because I did not want to get into corruptions he had going with Quoix-Des-Bourquets staff, so he beats me with punches, slaps and with his feet and even planned to kill me because had ordered me not to step foot out the door".
Comments
comments