What do you do for a living? You might as well think about getting into this field of occupation. The official job name is called a "Blunt Roller". L.A rapper Snoop "Doggy" Dogg just gave his employee who's been rolling his weed a $10,000 raise. I KNOW! Keep reading.
Snoop took on his Twitter to let everyone know that because of inflation, his employees got a raise. His response to an UberFact post to make everyone aware the person who's been keeping his blunts ROLLING will now be making a whopping $50,000.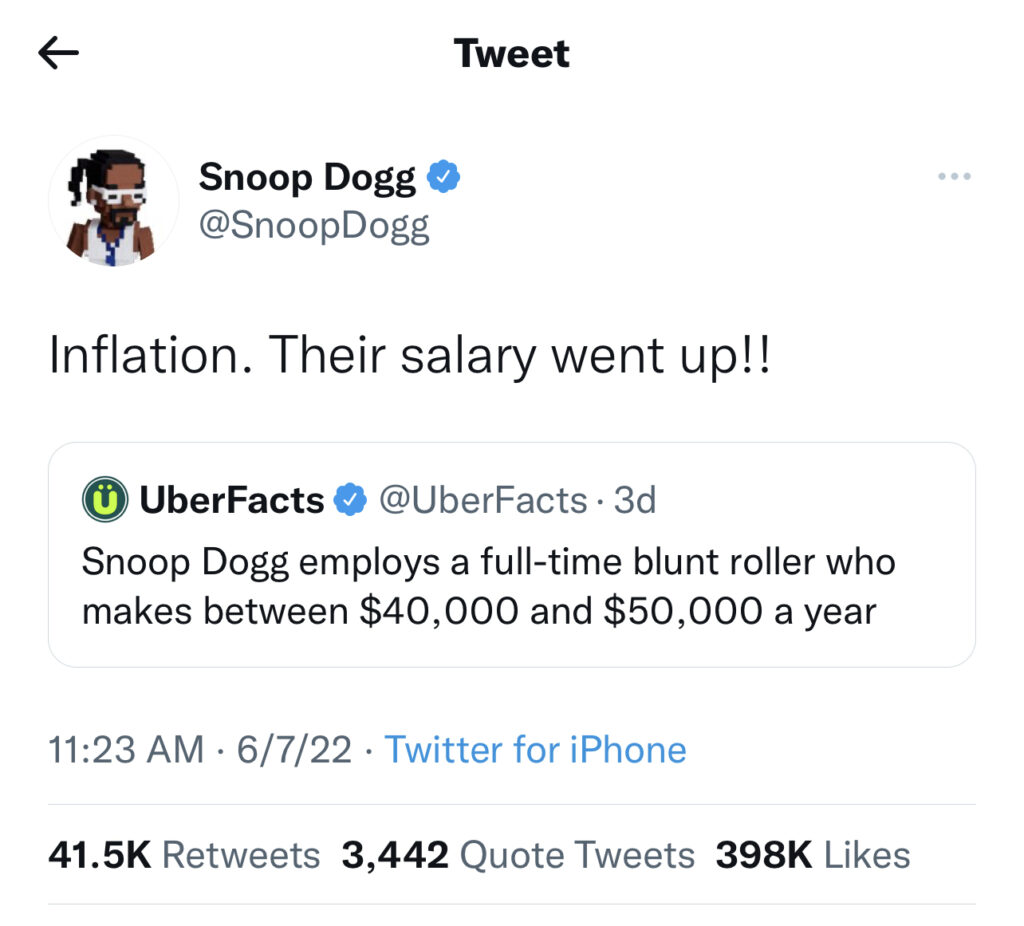 According to Snoop, when his employee applied for a job position, his resume clearly said he is a blunt roller. P.B.R, Professional Blunt Roller. "That's his J.O.B occupation", Snoop said.
Comments
comments