The Osceola County Sherrif's Office have put out a missing persons alert after 6 athletes from the Haiti Soccer Team went missing as of Monday.
According to OCSO, all 6 men turned in their room keys, and left behind their belongings. The players who came to participate in the Special Olympics USA Games in Disney World was last seen around 2:30 PM at 710 S Victory Way in Kissimmee Florida.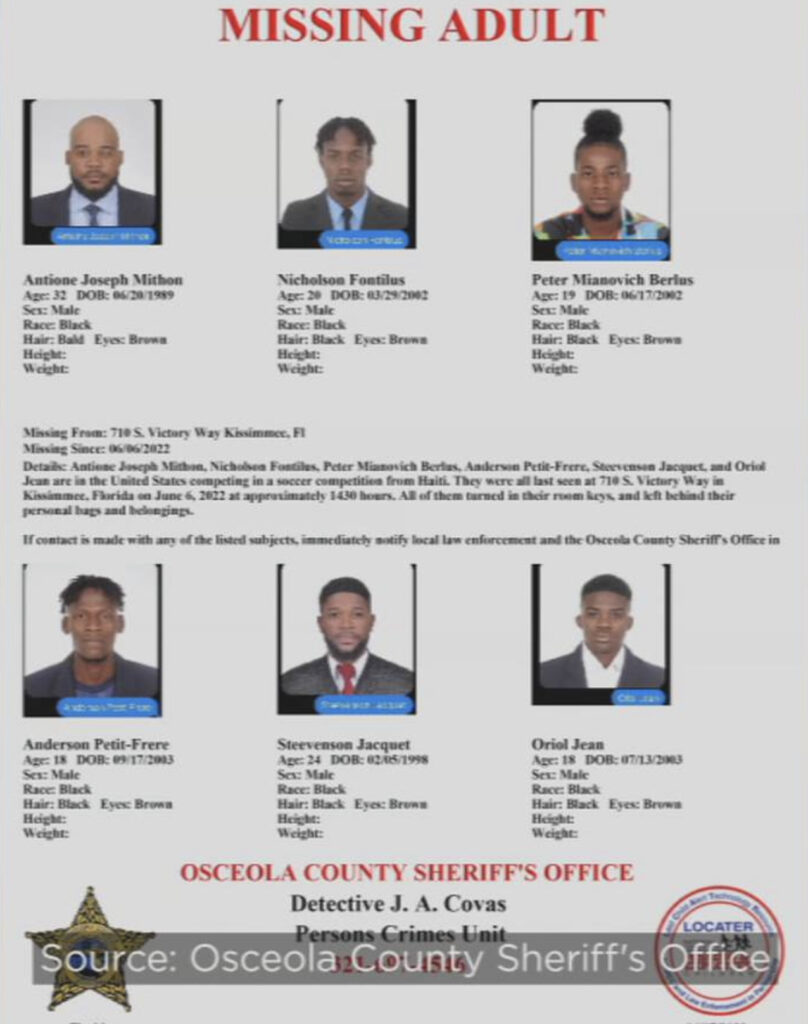 At this point of the investigation, the Sherrif's Office is asking anyone with information about their whereabouts is to contact the OSCEOLA COUNTY SHERRIF OFFICE.
Comments
comments