Because of political barbarism in Nicaragua, more than 20 people have already died. According to a note from the federal Federation of Football for the Haitian selection of U17 who qualifies for the final semi-final with Mexico, the team is blocked.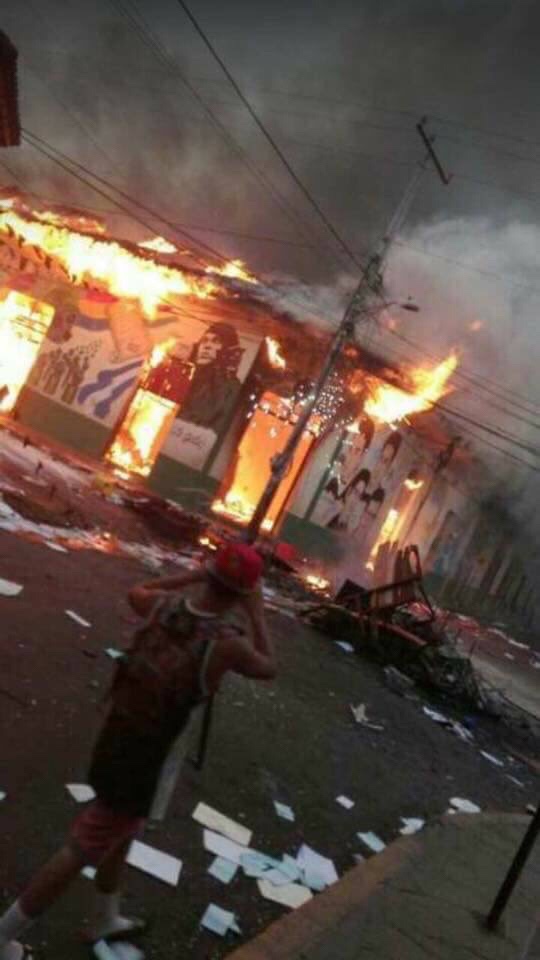 While the government has already sent an aircraft to rescue the selection of players but would not yet be able to move to their hotel location At this time. The concierge of Concacaf has announced that the championship will stand, as well as the security of escalating the Haitian team, at Nicaragua airport.
HAITIAN FOOTBALL FEDERATION
Press note
"The Haitian Football Federation hastens to inform that following the serious violence which shakes Nicaragua the tournament was suspended immediately; foreign delegations participating in PREMONDIAL FIFA / CONCACAF have been asked to take all the necessary steps to leave this country in an emergency.
The FHF faced with this seemingly out of control situation first informed the Haitian authorities who are very concerned about this problem; the President of the Republic HE Jovenel Moïse through his chief of staff, Mr. Wilson Laleau, offered to provide us with a charter plane immediately to get us out of the country but the delegation follows the situation, waiting for instructions Concacaf and the security arrangements to circulate in this barricaded city, especially as the streets are very very dangerous and it would take a big escort to leave the hotel and eventually return to the airport.
The delegation is waiting for instructions from Concacaf, which has asked delegations to leave the country right before Monday, which is expected to be a very complicated day.
The Secretary General of the FHF, Carlo Marcelin who was part of the group of technicians supervising the tournament could leave Managua in the very first group evacuated a few minutes ago.
At the moment young people are well and anxiously waiting at the Hilton Princess hotel in Managua
The FHF thanks the Government of our country for the assistance offered, also all our compatriots who have expressed their solidarity and sympathy; we want to reassure them that the group is going well and waiting to leave the country.
The FHF is not in a position to decide on the outcome of the tournament as in cases of force majeure only the council of Concacaf is able to decide and it will certainly take time.
The Haitian delegation is composed of 28 people, 21 players, 1 leader, 1 journalist and 5 technical staff; in Managua but in another Hotel there are also two parents who came here specifically to support their children.
FHF Communication, April 22, 2018!"
Comments
comments